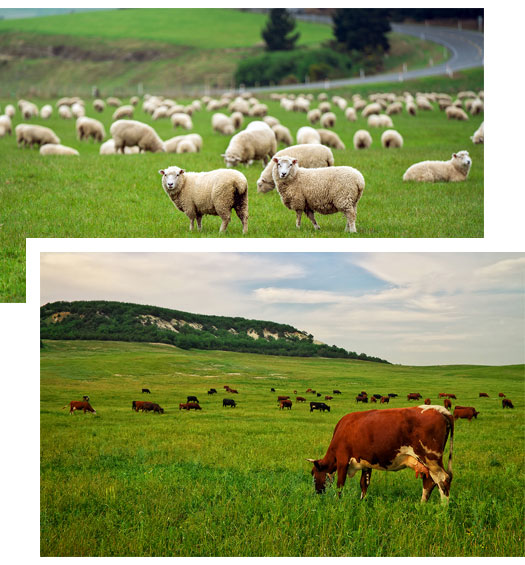 Uruguay is internationally recognized for the high quality of its food production. Livestock is raised mostly in natural conditions and animal is guaranteed by excellent sanitary standards; with 100% animal traceability implemented and controlled by official authorities.
This business line is dedicated to collecting, processing, freezing, and export of animal by-products, whose quality is guaranteed by the conditions of the production process: the products are collected every day in authorized slaughterhouses, approved by the Ministry of Livestock, Agriculture, and Fisheries (MGAP) and then processed, frozen and packaged at the plant under permanent official veterinary supervision.
Products are collected from authorized slaughterhouses approved by the Ministry of Livestock, Agriculture, and Fisheries, and then processed, frozen, and packaged at our plant under permanent official veterinary supervision. They are frozen either in blocks or freezing plates, and palletized according to customers´ needs and controlled since the time the animals are slaughtered until they are finally exported, assuring the quality of origin.
The traceability is guaranteed by the records of the National Livestock Information System. Strict quality controls include a careful review of the products to ensure that they are free of plastics and metals.
Uruguay has been declared a country with "Negligible BSE risk.". (Bovine Spongiform Encephalopathy) according to Decision XXIII 26/05/2009 O.I.E. Committee, and free of Foot and Mouth Disease with vaccination. The Scientific Steering Committee of the European Commission places it as category I of the GBR. The entire production chain is under permanent supervision of the official inspection services, and the facilities and the products are authorized to be exported for the whole world.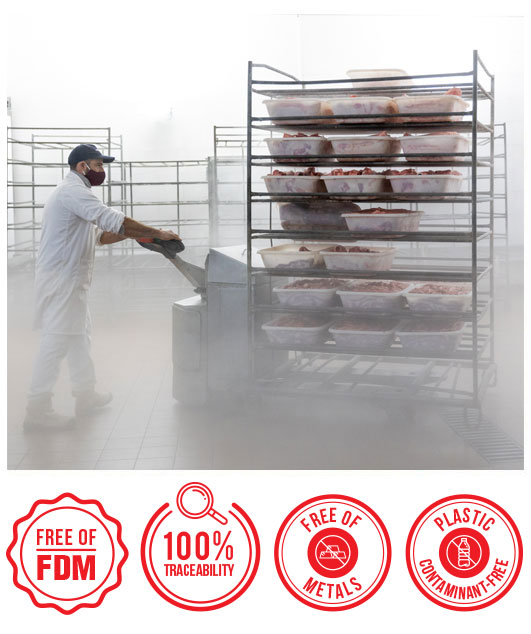 UREXPORT is an active member of the Sedex community, through which affiliates can manage their ethical, environmental and social performance data with updates on best practices and systematic audits for continuous improvement that protects corporate reputation globally.
Our meat by-products are mainly exported to Portugal, Spain, France, Germany, Switzerland, Belgium, Poland, Italy, the United Kingdom, Denmark, Netherlands and Argentina.